專業Velocity™ Widely Tunable Lasers代理商
New Focus可調諧雷射 New Focus Tunable Lasers 分類
Velocity™ Widely Tunable Lasers
型號: TLB-6700
產品特色
Introducing the world's most advanced tunable diode laser system. Our TLB-6700 Velocity Widely Tunable Lasers offer very wide tuning ranges, up to 100 nm, which are guranteed to be single mode and mode-hop-free across the entire output spectrum. With very fine tuning resolutions, high stability, low noise, and narrow linewidths, they are ideal for applications such as microcavity resonators and atomic spectroscopy.
· Guaranteed mode-hop-free tuning across entire range
· Motorized and Piezo control for wide scanning and fine tuning
· Low noise and narrow linewidth
· Integrated permanent fiber coupling
· Computer control and LabVIEW support
Guaranteed Mode-Hop-Free Tuning Across Entire Tuning Range
The TLB-6700 Velocity guarantees single-mode, mode-hop-free tuning across the entire specified wavelength range. You can feel confident tuning the wavelength with absolutely no mode-hops. This is not the coarse tuning range. There is no coarse tuning, just smooth mode hope free tuning. Change the wavelength, and the laser will not mode hop.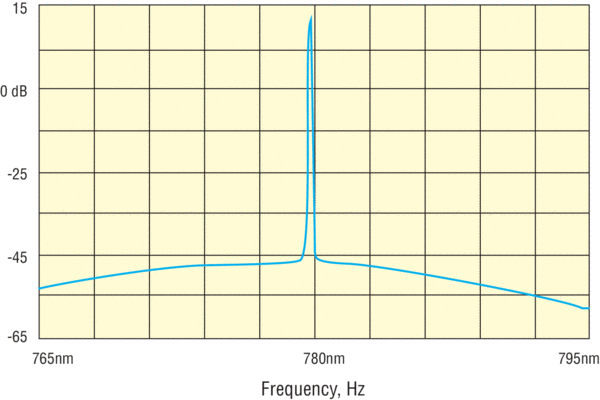 Motorized and Piezo Control for Wide Scanning and Fine Tuning
A DC motor enables smooth motorized tuning across the laser's entire wavelength range for wide scanning. When you need to make very fine adjustments, the piezoelectric transducer allows for fine tuning over 20-100 GHz with sub-picometer resolution.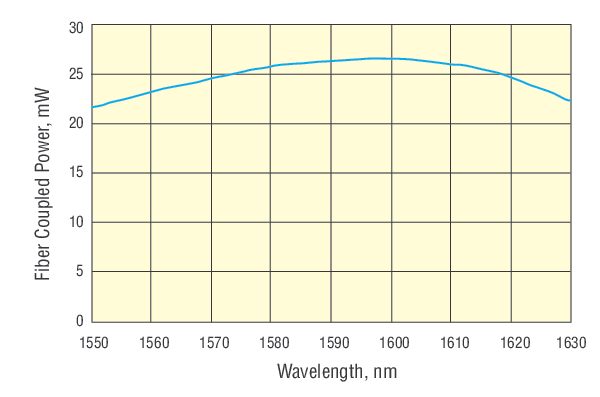 Low Noise, Narrow Linewidth
The Velocity features powerful temperature control to reduce wavelength drift and power fluctuations. We have incorporated our unique magnetic dampening to stabilize the tuning arm and reduce vibrational noise. The accompanying TLB-6700-LN Tunable Laser Controller delivers high current with very low noise. All these combined allow us to guarantee very narrow linewidths of less than 200 kHz measured over 50 milliseconds.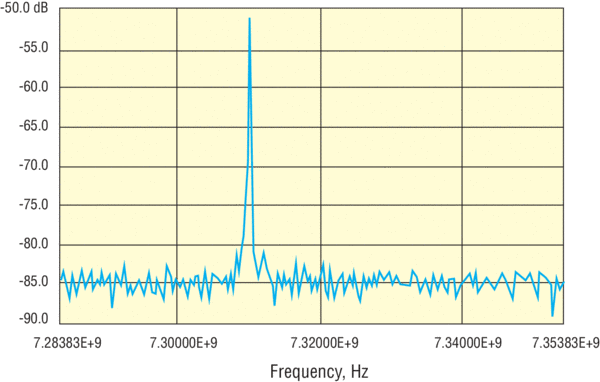 Integrated Permanent Fiber-Coupling
The fiber-coupled versions feature an integrated optical isolator and a permanently fixed and aligned steel jacketed fiber, eliminating fiber misalignment to increase efficiency and maintain power stability. Additionally, the drop-tested and shock-proof housing ensures a robust system.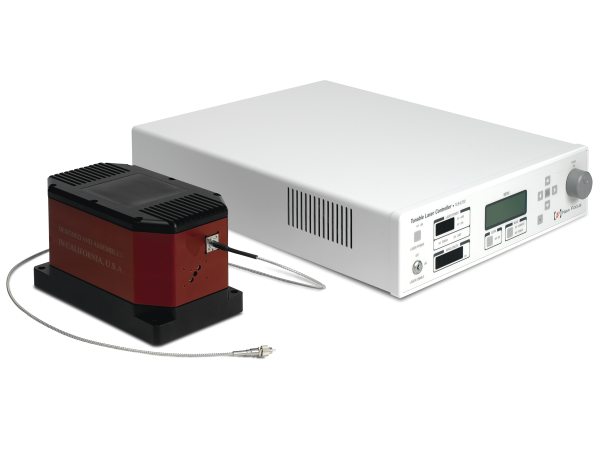 Computer Control and LabVIEW™ Support
The TLB-6700-LN controller comes with a USB interface for optional remote control through a computer. We include a Windows application for plug-and-play control and LabVIEW™ VIs for greater flexibility.
Constant Power or Constant Current Operation
The 6700 has 2 operating modes. Constant current ensures complete mode hop free tuning across the entire tuning range. Constant power mode adjusts the current in the laser as you tune so you keep the power output smooth. This is the only time a mode hop can occur depending on the power level set by the user.
阜拓科技(Forter) 秉持尖端科技產品技術供應者的願景,提供高品質Velocity™ Widely Tunable Lasers產品,Velocity™ Widely Tunable Lasers相關零組件買賣,並專注於Velocity™ Widely Tunable Lasers的技術及服務,是台灣Velocity™ Widely Tunable Lasers專業且值得信賴的代理商